Add custom text, instructions, or notes to every Invitation.
By using the "Build Success Profile" tab, you can enter "Custom Email Text." Your Top Performers will see this message on their Sprockets Invitation Email.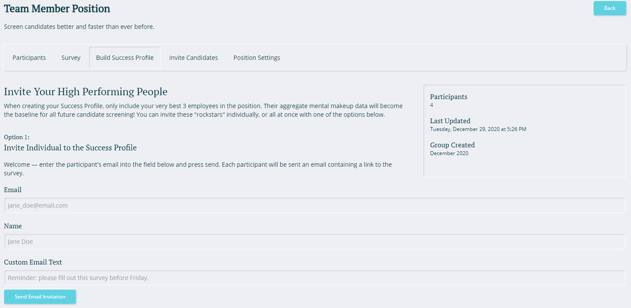 NOTE: Be sure to tell your Top Performers to "be on the look-out" for your Invitations!