The Survey comes in the form of a personalized email.
You can invite Top Performers to any Success Profile by using the "Build Success Profile" tab at the top of your dashboard. Once invited, Top Performers will receive an email similar to the one pictured below.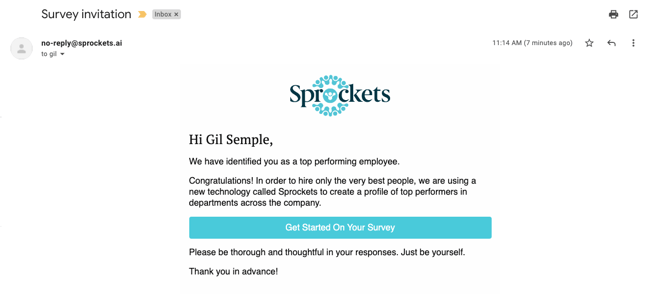 Your Top Performer must click on "Get Started On Your Survey" in order to access the Sprockets Survey.
NOTE: If a Top Performer cannot locate the Sprockets Survey in their inbox, have them check their Spam or Junk folders.