Automatically Send Candidates the Sprockets Survey and Retrieve Past Applicants in Indeed for Sprockets Pools (formerly re-engagement campaigns)
Automatically Send Candidates the Sprockets Survey
Candidate sourcing platforms like Indeed are great solutions for finding people, but Sprockets is built specifically to make sure you hire the right ones. Watch this video or follow these steps to automatically send candidates the Sprockets survey:
| | |
| --- | --- |
| | Log in to Sprockets. |
| | Locate the position you wish to enable survey automation. |
| | Click on Automated Survey Send. |
| | Copy the email location link. |
| | Log in to Indeed. |
| | Select the Jobs tab. |
| | Select the position you wish to enable survey automation. |
| | Under the Actions column select Edit Job. |
| | Go to the Application settings and select Send application updates to. |
| | Paste in the email address you copied in step 4 and check the Also send an individual email update each time someone applies box. |
Note: Ensure the copied email address is added and do not delete any current email addresses.
| | |
| --- | --- |
| | Select Confirm. |
Note: Do this in edit mode after you have already created the job posting otherwise Indeed will force you to create a free account for this email address.
Applicants will receive the below email: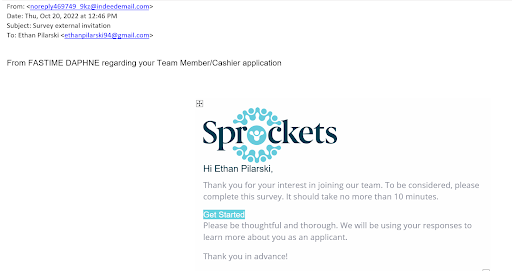 Click here to view a video showing the applicant experience on Indeed.
Note: If the "Work style test IAR" feature is turned on in your Indeed account, the Sprockets survey won't automatically be sent to applicants until after they have completed this step. You can choose to remove this feature from your application process if you'd like.
Retrieve Past Applicants for Sprockets Pools
Log in to Indeed.
Select Candidates then All Candidates.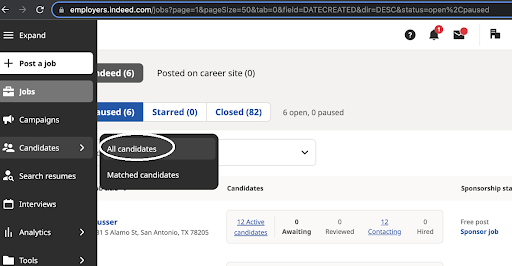 3. Select
All Open and Paused Jobs
.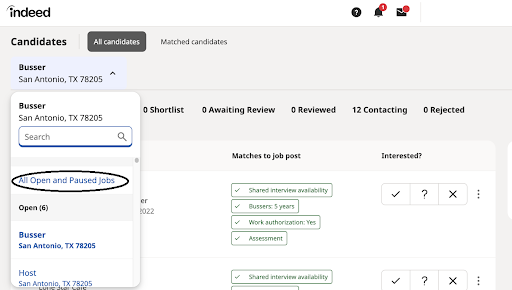 4. Select
Export Candidate Details
.

5. Select
Download
.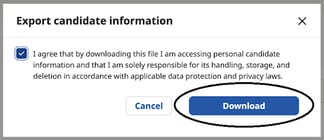 6. You have just completed step on for Sprockets Pools. Simply provide this list to your customer success contact.
Sourcing Applicants with Sprockets Pools