Make life easier with a seamless connection between the two platforms.
By linking your two accounts, you can enjoy the benefits of Sprockets without ever leaving the JazzHR platform. Send Surveys, score applicants, and review Sprockets Reports, all in one place.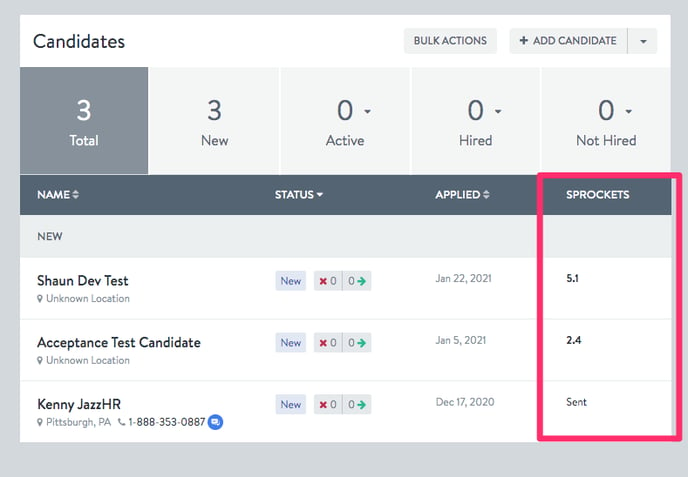 Follow the steps below to connect your Sprockets and JazzHR accounts.
Log-in to Sprockets
Follow this link to locate your JazzHR Token
Log-in to JazzHR
Click Settings, from the top toolbar
Click Integrations, from the new toolbar that appears
Scroll down the list of integration partners until you find Sprockets
On the next page, click "Connect"

Paste your JazzHR Token
Click "Save Credentials"
For more information on managing Sprockets from within JazzHR, check out this article.