Send a Message to Past Applicants to Gauge Interest in New Positions
Even though you chose not to hire them at one point for a particular position, past applicants might still be an excellent fit for a new opening at your company. Consider reaching back out to these individuals using the email template below to pique their interest once again and determine if they would be great hires. Just make sure to customize it with your company name and appropriate survey link.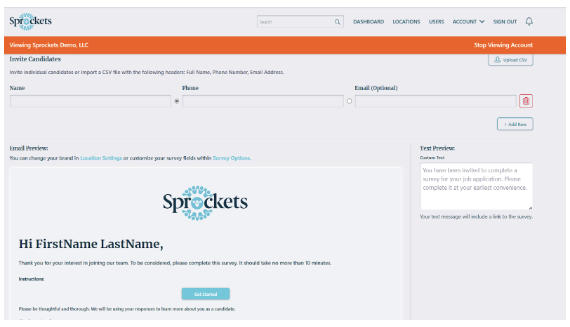 "Are you still interested in working for [Company Name]?
We are hiring, and we would like to invite you to complete a brief, three-question survey (available at the link below) to learn a little bit more about you and see if you'd be a good fit for our new opening.
[Survey Link]
(If you have trouble clicking the link, copy and paste the URL into your browser.)
Once you've completed the survey, our hiring team will be in touch regarding next steps in the application process.
Thank you!"